Hey y'all!
I'm out and about today, probably moving in some fashion,
and have left my blog in some capable hands of the awesome ladies
who signed up to help a sista out.
So do enjoy your break from regularly scheduled programming!

-------------------------------------------------------


Hello all! I'm Carly, and I blog over at
Lipgloss & Crayons
. I'm an elementary school teacher, a newlywed, a Christian, and a fashion lover. On my blog, you will find crafts, recipes, beauty tips, and fashion obsessions plus a little info about my life in the City of Angels. Today is my birthday, so stop by and say hello.....I love meeting new friends!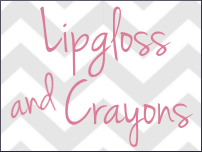 I'm here to share two of my favorite summer fashion pieces....and where you can buy them for a steal!
1) Maxi skirts.....these are my absolute favorites this summer....they are comfortable, and can easily be dressed up with wedges and a tank!
2) High Low Hems....the mullet skirt....I was little hesitant to try this....but I get so many compliments whenever I wear one....I want more!
What are your favorite summer trends this year???