Soooooooo!

My mother, husband, and I went shopping today. Did some thrift store haunting. Now I have a very harsh love/hate relationship with these kinds of places. Especially this one. I have a bug in my bonnet that I will burn it down one day. If you ask me why? I honestly can't tell you, I don't know. I just have this intense burning urge to watch it spring into flame. Regardless!

I did find some of the things I needed. And for a relatively cheap price. I paid for some curtain valences, lace, about three bucks each I believe. The economy has even affected thrift stores, I'm telling you. But at least it was still mostly reasonable. Besides, where else should you splurge besides these places?

And! I ended up spending the evening making a brand new project with them! I'm not going to tell you just what yet, but here's a preview of what my starting project looks like, though the grain on my camera was too bad to get an adequate picture for a teaser shot.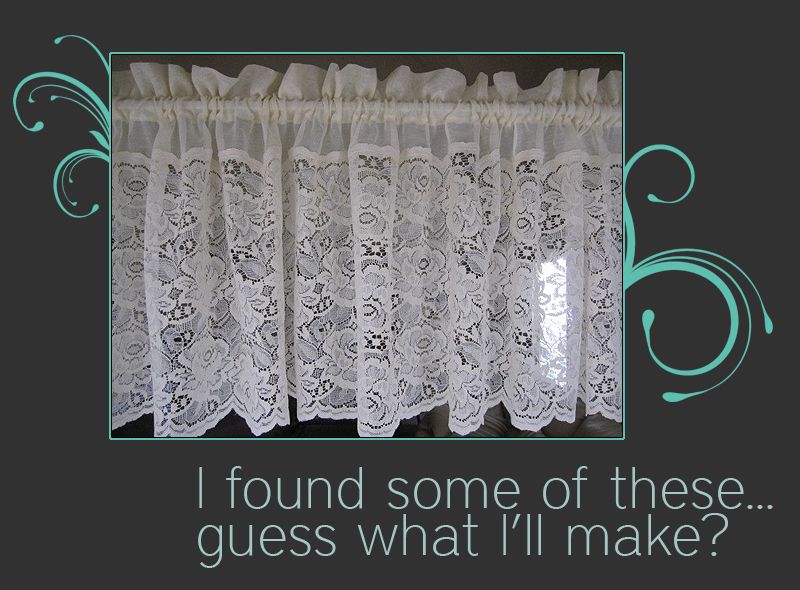 So! You will be seeing the post for this soon. And you should be really excited. It turned out super neat. ^^

On the Upcoming Agenda:

•A pair of upcycle maternity pants for my sister who's starting to pop.
Picked up the materials I needed today at said thrift store, so I'll get to that pretty quick.

•My jumpsuit I bought a pattern for
This one I suspect might take a little longer. Being a new project and not upcycled. But I do have the material now, a really pretty bright blue for spring/summer. I did forget a zipper, but I am confident it will be done soon!

So thank you for everyone who reads and has been patient with me in my bit of lull of creativity. It will be replenished soon!



Spread some love,