*drumrolls*

I got my winnings from the giveaway I won over at Along for the Ride! It has been the first and only giveaway I've won since learning about the wonderful things. But I was so excited because her pieces are so beautifully simple and done well. I can't say I'm disappointed upon opening the beautiful little box. It had a little hand written thank you card and everything. I felt like I was some celebrity getting a swag bag! Never have I felt so enthused over such a little project.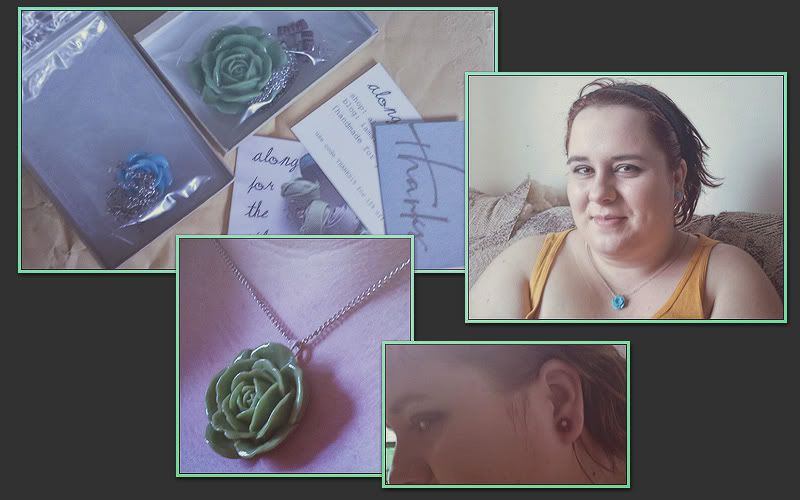 I've gotta say, I'm definitely loving these little pieces. They're so feminine but with color as well, which I really enjoy. While I'm not totally for the whole 'color blocking' trend, I do enjoy me some nice bright accessories. Plus well, it was free and I was quite excited. Too bad my husband decided to leave it in the car all of yesterday and not even tell me!

Regardless, I have them now, and wanted to send a super special shout out to Laura from over at Along for the Ride for the great giveaway!



Cheers!