It is officially April, and I wanted to take a small moment to introduce all my lovely sponsors on a bit more individual basis. So. Starting with the well known..

From The Guest Room
Facebook || Twitter

Mary Kate has got to be the most kind hearted soul I've ever met. She's helpful, and incredibly wonderful when it comes to boosting one's moral. If you ever need a helping hand with anything, she seems to be the one there for ya. She's helped me build my following in a number of ways, as well as give me the confidence to try new and ever brighter things! I guess it makes sense that March was Hospitality Month over at the Guest Room, you should really peep over and check it out and see what she has coming up this month!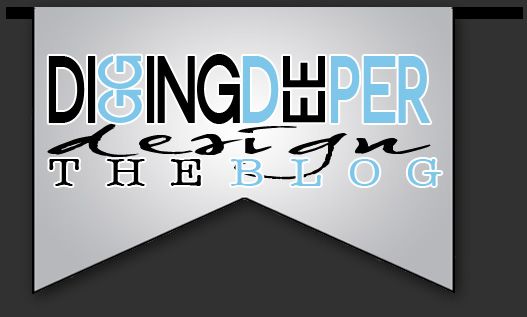 Digging Deeper Into Design, Mommyhood, and...Everything else
Facebook || Twitter

Digger is a chick that has really helped me "branch out" so to speak in my own blog. When I first started this, I had pretty much convinced myself it would be strictly a place I shared recipes and crafts. Because that's about the only thing I felt I had to offer. But upon reading blogs, and perhaps especially Digger's, I began to realize that it would be okay to open up and cover a few more bases. I'm a girl who enjoys having my thumb in seventeen pies at once, and Digger made me feel a little like that was okay. She also got me started on my list fascination. So why not go see the original in action?




Imprintalish
Facebook || Pinterest

Lish is a sweet chick, I have to admit. She's another one of those ladies that you think would truly give you the shirt off their back if you should so need it. She's also one who writes about things from her own life, and the thoughts she's having on them. I feel like a lot of the time I can relate to her in how she's feeling, but then again, she also puts up some stellar pictures. Her family is adorable, and her spring time shots just make me want to go out and sniff the flowers! Go share some love!




Mama Marchand's Nest
Facebook || Twitter

Now I will be the first to admit that I've not yet had the true pleasure of interacting too much with Tricia, but from what I've seen I really always enjoy reading up on her. She seems similar to me in her ever changing styling of her blog. I always love the bird theme though, I'm a sucker for it. She's also always gettin into or upto something, and that's what keeps me coming back to her blog. I'm hoping to have a possible guest post from her this month, so keep an eye out, and in the meantime, why don't you go give her some sponsor love!


And now for the new girl of the month of April....




Elise's Pieces
Facebook || Twitter

All righty, Elise is brand new. So obviously, I've not gotten much chance to catch up with her yet. BUT! I love reading her blog. She's closer to my age (I believe) than some of the other bloggers out there that I read. I've always been kind of an old soul, and reading Elise's blog reminds me to be young and have some random giggly fun. That, and I love her Dear Boy Posts. You really should go give em a read, most the time they have me crackin up, and well, I've written one so far. I will definitely have to give it another go!


All right! So now you know all my lovely fabulous ladies, you should definitely go buzz about their blogs. I know you're dying to, and that you are, indeed, busy little bees. Hehe. Also, please do keep an eye out, because I am definitely hosting my first giveaway this month! It's going to be pretty spiffy, even if it's only me contributing. But I'm hoping maybe a few others might want to too! If you're interested, don't hesitate to e-mail me. I'd love to hear from you!